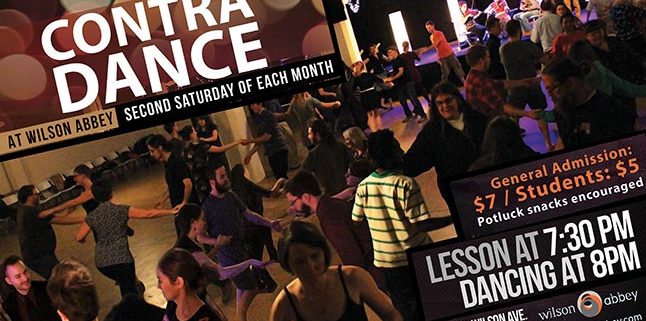 Join us for our Contra Dance, held on the second Saturday of each month (unless otherwise stated) at Wilson Abbey.
7:40pm Dance instruction
8:00pm Dancing starts
The Cat Wranglers and Friends play the tunes: a stellar mix of Celt-ish and old-time with a swingy flair.
Lesson beforehand at 7:40pm. No partner or experience necessary. Admission is $7 general; $5 for students. Enter thru Everybody's Coffee shop and walk thru to the dance hall. Bring comfy shoes and your dancing feet!