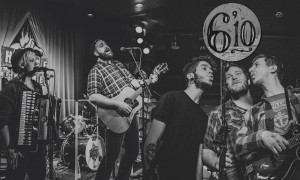 We're bringing a triple threat live show for you!
6'10 … the folk/bluegrass incarnation of Tobin Bawinkel, frontman for Celtic punk stalwarts Flatfoot 56. In comparison to the hectic sounds of his other outfit, this is a more subtle approach through heartfelt and emotional journeys against the backdrop acoustic instrumentation. Bawinkel is joined by bandmates Josh Robieson(Mandolin, Ukulele/vox) Mike Pettus (Ukulele Bass/vox), Keith Perez (Cajon/vox) and Vanessa Bawinkel (accordion/vox). "The main goal of this band is to be able to inspire and relate to people who want something more then the typical things that the world we live in tries to force us to live for. I want it to encourage those who have gone through tough times."
Bird and Herd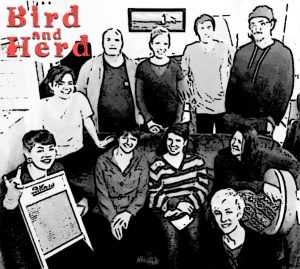 A quirky gaggle of friends making music with acoustic instruments and percussion accoutrements, all supporting the lead chick, Anastasia Bird with her keyboard, guitar, distinct voice, and unique arrangements.
Kevin Schlereth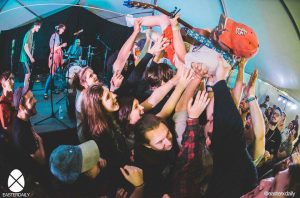 A fierce solo artist, a "post-folk nomad, doing life with everyone mostly in their homes," Kevin draws you in with his passion and intensity.