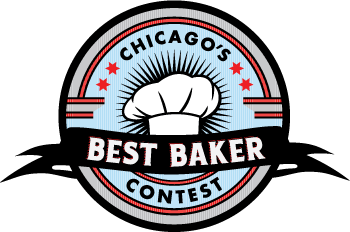 Welcome to the Chicago's Best Baker Contest, where the best amateur bakers in Chicago compete for the title of Chicago's Best Baker!
On Saturday, October 20, 2018, at 1p.m., the competitors will gather in the Auditorium at the Wilson Abbey to have their bakes judged by our judging panel. The event will be free and open to the public, and suppliers of specialty baking items will have booths with demonstrations and items for sale. The proceeds of this event are going to support Cornerstone Community Outreach, one of the largest homeless shelters in Chicago.
There are seven categories in the competition and the winners of each category will be awarded first, second, and third prizes in their category. Any baker who enters five or more categories will be entered in the Chicago's Best Baker Contest and the winner will be chosen based on their overall scores.
The Categories
Cake
Pie – Sweet or Savory
Cookies
Pastry – Sweet or Savory
Bread – Sweet or Savory
International Baked Goods
Showstopper
You may compete in any of the categories, or compete to be the best overall (Chicago's Best Baker).
Registration ends September 29 and the competitors will be announced on October 3.
Rules, details, and more information coming soon.
The Chicago's Best Baker Contest was launched as a way to gather people from all over the city to celebrate the diverse and exacting bakers who call Chicago their home. Since there is no county fair for Cook County, amateur bakers in the city haven't had a chance to compete with and learn from each other on a local stage … until now. Come see why we think Chicago's bakers are the best!
Sponsored By