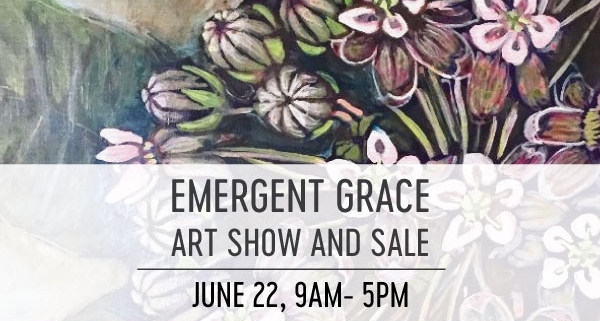 Kari Lindholm-Johnson is offering Emergent Grace, an art show and sale supporting the Journey Center of Chicago.
Treat yourself to a cup of coffee or a freshly baked pastry from Everybody's Coffee, sit and enjoy some live music by Teel Short, and see art by eight artists. You will have an opportunity to make your own handmade journal for a small fee or make a few brush strokes on a community-made piece of art.
Under the direction of Eva Sullivan-Knoff, JCOC offers spiritual direction, workshops, groups, counseling, and continuing education. Go to Journey Center of Chicago to learn more. See the social square below for details on the event.