In this one day seminar, multi-award-winning author Leslie Leyland Fields will offer highlights and essentials to help kickstart your writing process.
Saturday, April 25, 2020
10 a.m. – 4:00 p.m.
Wilson Abbey
931 W. Wison Ave.
Chicago, IL 60640
$75.00
God's Word instructs us in many places to "remember" his acts among us, to "declare his glory among the nations," and to pass on to others what we have witnessed of God in this life: the mysterious, the tragic, the miraculous, the glorious ordinary. How do we accomplish this? In this one day seminar, multi-award winner author Leslie Leyland Fields will offer highlights and essentials from her forthcoming book, Your Story Matters: Finding, Writing and Living the Truth of Your Life. She'll present the dynamic writing process she has used as both a writer and a teacher of writing for decades that is both practical and inspiring, from accessing memory to finding the deeper story to sharing our stories effectively and beyond.
Your Story Matters presents a dynamic and spiritually formative process for understanding and redeeming the past in order to live well in the present and into the future. Leslie Leyland Fields has used and taught this practical and inspiring writing process for decades, helping people from all walks of life to access memory and sift through the truth of their stories.
This is not just a book for writers. Each one of us has a story, and understanding God's work in our stories is a vital part of our faith. Through the spiritual practice of writing, we can "remember" his acts among us, "declare his glory among the nations," and pass on to others what we have witnessed of God in this life: the mysterious, the tragic, the miraculous, the ordinary. This is a "why not" book as opposed to a "how-to" book. Leslie asks each of us an important question: "Why not learn to tell your story, in the context of the grander story of God?"
About Leslie Leyland Fields:
Leslie is the multi-award-winning author/editor of twelve books. Her newest is Your Story Matters: Finding, Writing and Living the Truth of Your Life which includes an 8-part RightNow Media DVD series filmed with Ann Voskamp. Her other books include Crossing the Waters: Following Jesus through the Storms, the Fish, the Doubt and the Seas, which won Christianity Today's 2017 Book Award in Christian Living. (And is also available as a DVD video series here) and The Wonder Years: 40 Women Over 40 on Aging, Faith, Beauty,  and Strength.
Other books include Surviving the Island of Grace (Thomas Dunne), The Spirit of Food: 34 Writers on Feasting and Fasting Toward God (Cascade Press), and Forgiving Our Fathers and Mothers (Thomas Nelson). The Spirit of Food won three "Best Book of 2010" Awards. Her books have been translated into eight languages. Her essays have appeared in Christianity Today, Books and Culture, Belief.net, The Atlantic, Orion, Best Essays and many others earning her four Evangelical Press Awards, Pushcart nominations, the Virginia Faulkner Award, and a Genesis Award.
With three graduate degrees (in English, Journalism, and an MFA in Creative Nonfiction) she has taught extensively. Leslie was a founding faculty member of Seattle Pacific University's MFA program; she taught literature and creative writing at the University of Alaska for fifteen years.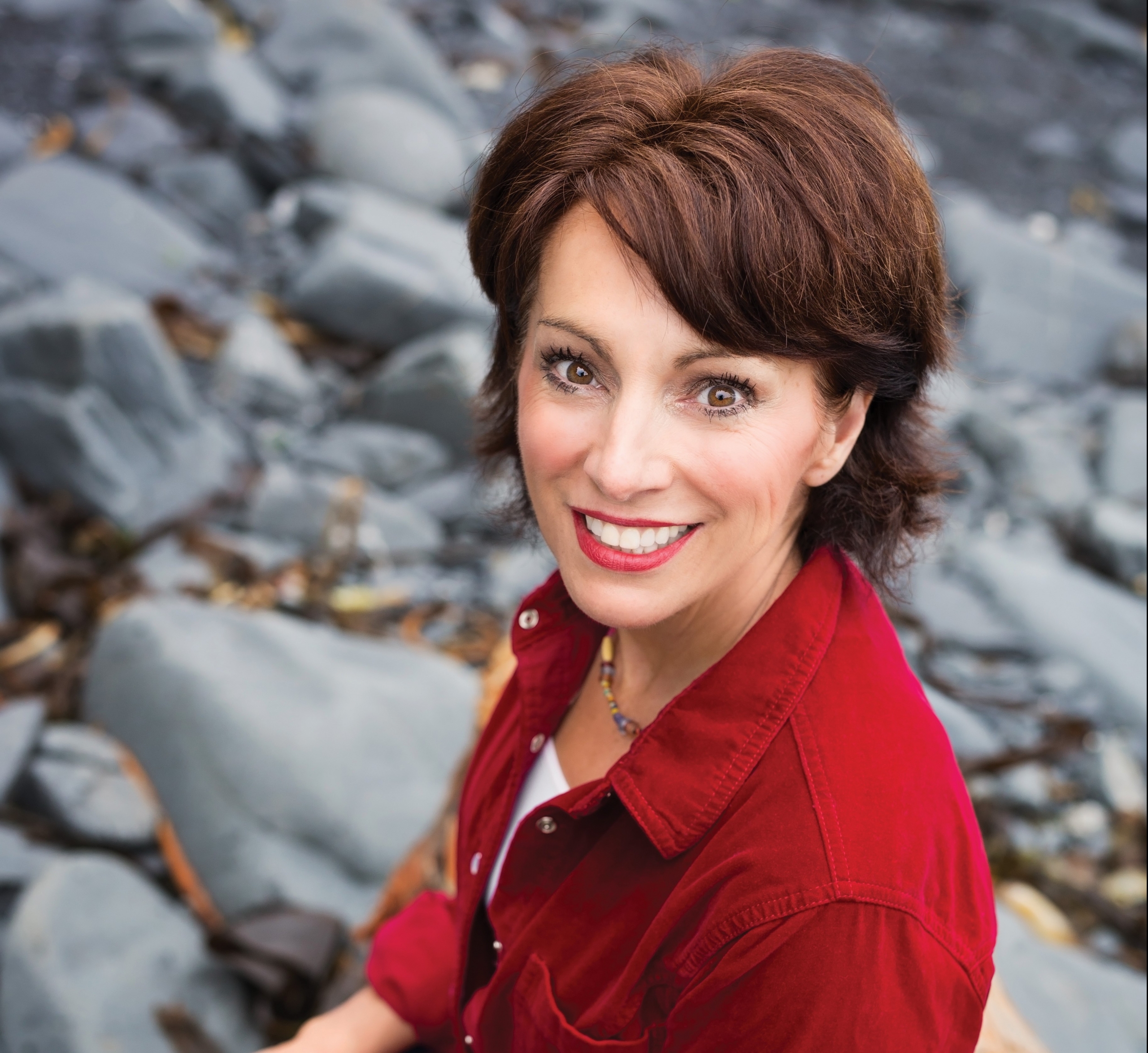 WHY do our stories matter?
*"No matter what country we live in, no matter our neighborhood, our politics, our religion, our age . .. we risk passing like strange ships in the long night. unless we braid word around word from our own passage, then toss it out toward the hands on the other deck. Don't we all sail the same mercurial waters? Aren't we longing to stop for a while, to not be alone on the high seas?"
*"Every day we are different. The memories of what was and what we've been, and the discovery of who we are now, could all be lost. But we have this chance now to stop. We're stopping to find the difficult and beautiful truths of our lives. And what a gift it will be, to send this awakening, these crafted and compelling words on to others, that they—and we—may not pilgrim alone."
*"Every time we lock up a person, an event, a decade even in the Closet of Forgetting and Denial, we're missing out on what God wants to do with us and with that experience."
*"There is no part of human experience not worthy of attention, illumination, and restoration."
*"Once you start writing, such clarity, discovery, and consolations will come to you, you will not want to stop. Through telling and writing, we have another chance to reclaim and redeem those moments. And sometimes they are redeemed simply by being faced and called out of the dark. When we can name our ghosts, they haunt us less."
*"Just as we've been shepherded into pastures by quiet rivers and through shadowed valleys, we get to shepherd and steward these burdens, all of them, the beautiful, the brilliant, and the horrid."
*"In God's economy, not a moment is wasted. Not the fall of a chickadee from your tree or the wandering of a rebellious sheep or the loss of a strand of your hair goes unnoticed by God.[i] And since the One who is Running All Things including galaxies takes care to notice lost sheep, dying sparrows, and falling hair, we should notice as well."
*"Let me help you find and tell the truth of your story. A compelling story. A crafted story. A healing story. And in the finding and telling of that better story, I promise you'll live it too."
Leslie is an incredible person and a gifted communicator. I not only learned valuable tips for making my writing more compelling but also learned from Leslie how to delve even further beneath the surface. The discoveries I made about myself and the impact of my family took me to a deeper level that will enable me to become more vulnerable and feel people's pain more easily. 

Gail Porter, author of Life Through Loss
Other testimonials:
Whether you consider yourself a writer or are just beginning to find your story, I cannot imagine a more inviting mentor than Leslie Leyland Fields.
CATHERINE MCNIEL, author of Long Days of Small Things and All Shall Be Well
Leslie Leyland Fields was not only my first writing mentor: She continues to mentor me with the way she actually lives her life and then shapes it into an unforgettable story that gives sojourners hope—and gives God all the glory. She is a profoundly wise, Christ-formed guide whose every word I will always read.
ANN VOSKAMP, New York Times bestselling author
Leslie has a deep commitment to writing life-giving words. She crafts them beautifully and helps others do likewise. This book promises to prompt the best out of storytellers and creatives.
MAX LUCADO, New York Times bestselling author
This inspired writing warrior has plunged deep into her well of talent to teach a vital lesson: We don't own our stories. God writes them on our lives, then appoints us to stand up and share them. It's time to heed this truth and act. An impassioned Leslie Leyland Fields dares to show us how.
PATRICIA RAYBON, award-winning author of My First White Friend and I Told the Mountain to Move
Like many others, I've learned much about storytelling from Leslie. Leslie's many stories, some heartbreaking and some glorious, do something an abstract proposition can never do: They penetrate the hidden realities of the world in which we live, into the barely known realities of our own life. Leslie will teach you how to find those hidden realities with texture and tone.
REV. CANON DR. SCOT MCKNIGHT, professor of New Testament at Northern Seminary
Whether you write because you seek meaning from your life's experiences, wish to pass on your story to family and friends, or dream of sharing a testimony of God's work in your life with a wider audience, veteran writer Leslie Leyland Fields believes that your story matters. This book is a lively, relatable, and gracious master class that will guide you step-by-step through mining the riches of your life's experiences, bringing the core events to the surface, and shaping those events into writing that will communicate the story only your life can tell. Loaded with examples, prompts, and warm insight, this beautiful book belongs in the hands of everyone who longs to find a way to communicate their story to others.
MICHELLE VAN LOON, author of Becoming Sage
The greatest power of Story is to illuminate. That's how Leslie Leyland Fields begins her own story—a vivid retelling of pivotal events in her own life and an encouragement to each of us to tell ours. Written in her own bright, conversational style, this fresh writing book is chockablock with lived experience that translates into guidelines for our own storytelling. The author's energy bleeds from the pages. Read this, come face to face with this woman of God, and hear her affirm, "You can do this, and here's how."
LUCI SHAW, author of Thumbprint in the Clay and (forthcoming) The Generosity: New Poems
[i] [verse references]
Have questions? Email Tammy Perlmutter.
We will be uploading the schedule soon, so check back!!

FAQ
What time does the workshop start and end?
It begins Saturdy, April 25th at 10:00 a.m. and ends at 4:00 p.m. Doors open at 9:30 a.m. Leslie's book launch will be at 7:00 p.m. – 9:00 p.m. Doors open at 6:30 p.m.
Where can I eat lunch and dinner? 
There are many options for you in the neighborhood. Wilson Abbey is connected to

Everybody's Coffee

, which has sandwiches, avocado toast, pastries, and more. Uptown is known for its diversity, proven by its array of restaurants. There are 3 African restaurants one block over. Close by is

Wabi Sabi

 rotary sushi which is a cool experience. A neighborhood legend, 

Uptown Pizza and BBQ

 is a block away. What it lacks in ambiance it makes up for with an amazing coffee shake. There's a Japanese ramen restaurant, 

Futatsuki Ramen,

within walking distance, Mr. Salsa Mexican, and a number of Chinese places. A new critically-acclaimed burger place,

Lucy's

, is 2 blocks away. 3 blocks away is the new

3 Squares Diner

, a modern twist on the classic American diner. A McDonald's and Sonic are within walking distance. For dinner we suggest getting a group together and walking the 7 blocks to Asia on Argyle, the gem of Uptown, a small neighborhood with many restuarants, including Thai, Chinese, and Vietnamese. (Phô or Banh Mi, anyone?) Email

Tammy Perlmutter

for recommendations.
What should I wear?
It's a very casual environment, so please dress comfortably. Dress in layers to accommodate temperature changes. We will be meeting in one building with an elevator so there is not much walking, unless you will be eating lunch offsite. Our local restaurants are within a few blocks' walking distance.
Where do I park?
Metered street parking is limited and surrounding streets are permit only after 6 p.m. There is more free parking a few blocks away on Marine Drive. Nearby Weiss Memorial Hospital offers neighborhood $15 parking for 6+ hours. For local attendees, if possible, plan to take public transportation. The Wilson Red Line stop is three blocks away and there are bus stops close by as well.
There are 2 parking garages within walking distance that offer long-term parking for $15. One is across the street from the venue (975 W. Wilson Ave.) and the other is 3 blocks away at Weiss Memorial Hospital (see map above.) Be advised that there are no in and out privileges in these garages. You need to use the SpotHero app to park in the closest parking garage.
Handicap accessibility
 Wilson Abbey is handicap accesible.
How do I register?
What is the seating arrangement?
Seating is general admission. We will breaking into smaller Story Circle groups throughout the day.
What should I bring?
Your Bible, a journal or laptop, layers of clothing, and just your own sweet self.
Is WiFi available?
Yes, there is! We will give you the password on the program.