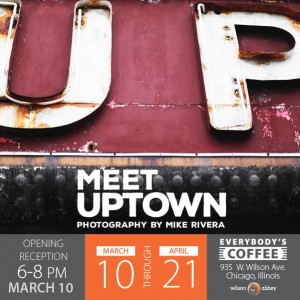 MEET UPTOWN, meet gritty, meet old school.

Meet Uptown Theater, meet Mr. Arthur who makes a daily trek to Uptown just to hang.
Meet Montrose Beach and the vendor hawking pastel clouds of cotton candy.
Meet the lady at the bus stop with theatrical pancake makeup.
Meet the characters that round out one of the most diverse neighborhoods in Chicago.