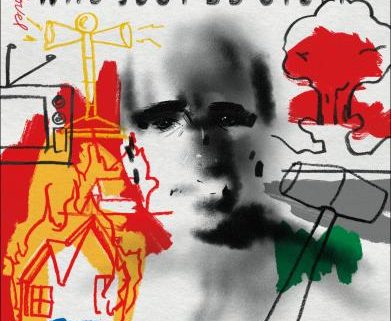 The Book Cellar is proud to host Academy Award-winning actor, director, and human rights "loudmouth" Sean Penn and his debut novel, Bob Honey Who Just Do Stuff at Everybody's Coffee.
Sean will be discussing the book with special guest moderator, prolific and award-winning author Stuart Dybek!!
There will be no meet and greet time or photo-ops. The books will be pre-signed before the event. Additional books will be on-sale.
Event date: 
Thursday, April 5, 2018, 7:00 p.m.
Event address: 
Everybody's Coffee
935 W Wilson Ave
Sean Penn has been nominated five times for an Academy Award® as Best Actor for Dead Man Walking, Sweet and Lowdown, I Am Sam and won his first Oscar® in 2003 for his searing performance in Clint Eastwood's Mystic River and his second in 2009 for Gus Van Sant's Milk. He has worked as an actor, writer, producer and director on over one hundred theater and film productions. As a filmmaker, Penn has crafted powerful dramas such as The Indian Runner, The Pledge and Into the Wild, which garnered him nominations from the Directors Guild Awards and Writers Guild Awards.
In 2004, Penn wrote a two-part feature in The San Francisco Chronicle after a second visit to the war-torn Iraq and in 2005, he wrote a five-part feature in the same paper reporting from Iran during the election which led to the Ahmadinejad regime.
Additionally, Penn published landmark interviews with Venezuelan President Hugo Chavez and Cubas President Raul Castro for The Nation and The Huffington Post; Penn's interview with Castro was his first-ever with an international journalist.
BOB HONEY WHO JUST DO STUFF by two-time Academy Award-winning actor, writer, and director Sean Penn, is scheduled for publication on March 27 and will be Mr. Penn's first novel. The darkly humorous novel tells the picaresque story of Bob Honey, a middle-aged, divorced, disillusioned man living in a nondescript house on a nondescript street in Woodview, California. Bob Honey is a man of many trades—sewage specialist, purveyor of pyrotechnics, contract killer for a mysterious government agency that pays in small bills.
"It seems wrong to say that so dystopian a novel is great fun to read, but it's true. I suspect that Thomas Pynchon and Hunter S. Thompson would love this book."
– Salman Rushdie
"An almost literally up-to- the-minute fever dream of a novel."
– Bill Maher
"Before I started reading, I glanced over the table of contents. The first chapter is called Seeking Homeostasis in Inherent Hypocrisy. I rolled my eyes.. Then, I read it, and it turns out it's a novel for the ages. A straight-up masterwork, more relevant to this very moment than anything I've seen. Whether it's your cuppa tea is something I cannot know. But, sweet Jesus, it was mine."
– Sarah Silverman
"Bob Honey is the absurd embodiment of the high-octane American entrepreneur turned global menace He is brethren to Terry Southern's Guy Grand and William S. Burroughs's Dr. Benway. Honey is a full-bore gladiator."
– Douglas Brinkley, bestselling author, professor of history, Rice University
"Stunning poetic runs, crazy and chaotic. Its A Clockwork Orange world on Adderall. When I finished it, I immediately hugged my dog."
– Art Linson, author, producer of Fight Club and Sons of Anarchy
About Stuart Dybek:
Stuart Dybek was born to Polish immigrants in Chicago and has been considered  "a progenitor of the short-short form." His fiction includes Childhood and Other Neighborhoods; I Sailed with Magellan; a New York Times Notable Book; and the collections Ecstatic Cahoots and Paper Lantern, published simultaneously by FSG in 2014. He is the author of three books of fiction. Both I Sailed With Magellan and The Coast of Chicago were New York Times Notable Books, and The Coast of Chicago was a One Book One Chicago selection.
Dybek has also published two collections of poetry: Streets in Their Own Ink and Brass Knuckles. His fiction, poetry, and nonfiction have appeared in The New Yorker, Harper's, The Atlantic, Poetry, Tin House, and many other magazines, and have been widely anthologized, including work in both Best American Fiction and Best American Poetry. Among Dybek's numerous awards are a PEN/Malamud Prize "for distinguished achievement in the short story," a Lannan Award, a Whiting Writers Award, an Award from the Academy of Arts and Letters, several O.Henry Prizes, and fellowships from the NEA and the Guggenheim Foundation. In 2007 Dybek was awarded the John D. and Catherine T. MacArthur Foundation Fellowship.